How To Add Social Login To WordPress? Social login is a form of single sign-on that utilizes existing information from a social networking service such as Facebook, Twitter, or Google for signing in to any third-party website rather than creating an all-new login account for that particular website.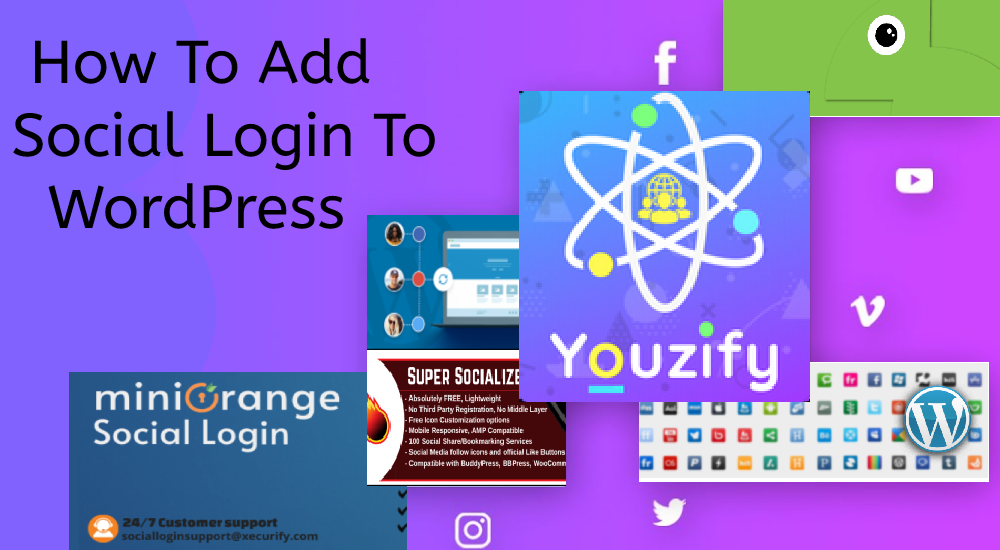 Why Is There A Need To Add Social Login To Your WordPress Website?
The main reason for this is to enable easy and fast registration. This means users can sign up for your website within seconds. With social login, you can easily attract visitors to your website. Also, users are coming to your website and selecting whichever login provider they want for login. After filing the details, once the authentication process is completed by the social network provider, the user can start using your website. The new users are registered, and exiting users are logged in.
Let us now see how to add social login to WordPress using Ideas For Web Design Social Login Plugin
Step 1: Configuring WordPress Social Login Plugin
Follow the steps mentioned below for configuring how to add social login to WordPress
Login to the WordPress Admin Panel
Now, from your WordPress dashboard, navigate to Plugins > Add New tab.
Now search for Social Login as well as Install the miniOrange WordPress Social Login Plugin.
The next step is about activating the Social Login and Social Sharing by miniOrange from your plugins page.

Social Media icons are very important for any site. You can either send people to your page or ask them to share your Company page on social media. VowelWeb is a Web Development Company In Nagpur with a strong social presence.
Step 2: Selecting Configure Apps Tab
After activating social sharing by miniOrange, select the various Social apps that you want to integrate into your website.
Then, click on any Icon. Please register with us to use the miniOrange pre-configured app.
There is an option for Registering, and in case you don't want to register and set you my own custom app.
Just go through the instructions for configuring a custom app.
Go on. You will get a link on the app developer page. After you are done with the settings of the app, you will get the Client Id and Client secret at the end step. After you get your App Id and App Secret, you need to paste them into the following field:
Click the Save & Test Configuration option.
If the test configuration gets successful, this will mean that you know how to add social login to the WordPress
Now, just go to the social icon and now will be able to see the custom app active.
You have the option to enable and disable the app.
Now click on another app to pre-configured. Register with us to use the miniOrange pre-configured app. If you already have an account, just log in with miniOrange.
Enter the credentials and log in. Now the pre-configured options enable.
Go to the social icons. Now you will be able to enable any app without any custom setup.
Here, you will be able to change the position of the app as per your requirements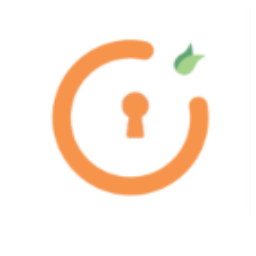 Step 3: Selecting Customize Social Login Icons
Go to the Customize Login Icons tab
Here, you will be able to preview the app position that you have set. Also, select any desired shape for your icon. By clicking on the custom background option, you will be able to select any shape for your icon. Also, with the custom background option, you can pick the various colors format.
If you want, you may also increase the size of the icons and adjust the space between them.
now, customize the text for social login buttons.
customize the text to be shown after the user login and text before logging out. Click on Save.
Step 4: Selecting Display Options Tab
Select any form for which you want to display the social login icons
There are Woocommerce display options also in the free plugin.
Select the position of the social login icon on Woocommerce registration and login form. Save.
Here is a final step to know how to add social login to WordPress
Step 5: Selecting Redirection Options
The redirect option is used for redirecting a user after login in/logout on a specific page.
You may also make use of a custom URL where the user ends up landing after every login or registration.
Conclusion
This is how to add social login to WordPress in a simple way. Also, thanks to the social login, you will be able to include easy, fast, and quick registration allowing your users to sign up for your website within seconds. If you still have doubts or questions, you can reach out to us.
WordPress Theme Bundle

A WordPress Theme Bundle is your go-to solution when you have so many projects to work on. This is such a fabulous choice for professional web developers and businesses ruining multiple ventures. Moreover, our WordPress bundle is load with premium quality themes, each having a beautiful design and a user-friendly interface.
These themes are well managed and timely review for improvements, and their updated versions are also released from time to time. Above all, these themes are available in a single bundle at highly affordable prices that you can't miss.