Web design and development company setting higher goals proving latest services. Are you looking to start a web design and development company in Nagpur? If yes, then this article is for you. Well, to start a design and development company, you must go for a website as well. As the digital world is so profound to launch a business with a website.
For this, choosing the right place to give absolute benefits is the brave step you can make. And a website design will also play a vital role in giving proper goals to your company. You must avoid relying on an expert or other risky steps in launching your company. One of the trusted Web Design companies in Nagpur is Vowel Web you can go for.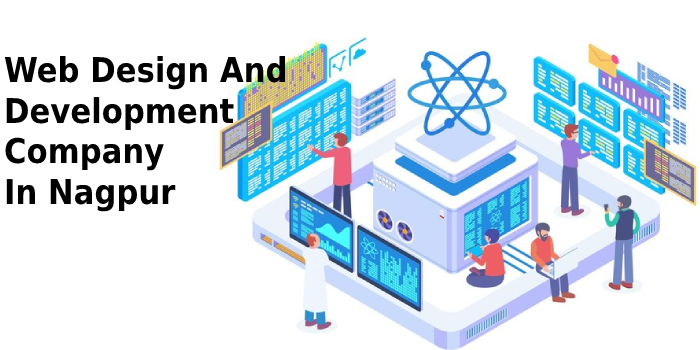 Some Common Traits Of Web Design And Development Company In Nagpur
Most of the service providers claim to provide absolute services but fail to give them. But Vowel Web has the most trusted team of developers satisfying their clients. Also, being the reputed web design and development company in Nagpur, we try to prove ourselves every time. As we deliver the best web developing services and qualified products.
It's time to move with services provided by Web Design and Development Company. So, there is a lot much to dispute about services offered by a web design company. As web designing and development is itself a vast platform to use. Without wasting much time, let us focus on some vital services of it:
Web Design
Web designing comes under the website's architecture, coding, layout designing and others. They tend to design a responsive website to attract more visitors.
Web development Support and Maintenance
This is another service offered by web designing companies giving reliable support. It includes maintenance and updating of the web app content and adding new features.
Web Hosting
Web hosting is a vital service providing storage of the web app's files accessible from anywhere. The company will provide server space further manage backup and security.
Web Programming
Web programming is relevant to web application development. This includes building web applications using Java and PHP. Developers will surely help to get the best web applications developed.
Web Optimization
The web optimization makes your web applications visible to google searches. These are made user-friendly just to catch more users to it. The developers further check SEO ranking, speed, page load times and responsive design.
Choosing The Right Web Design And Development Company In Nagpur
Portfolio watch
When going for a web designing company, you must look at its portfolio. This lets you know about their working background. It also tells about your experience and past projects or asking for a sample can help you better.
Customer Reviews
Checking client reviews is the best you can make a move towards a company. And social media platforms can be one of them as so many people are intended to do it.
Additional Services
Additional services may help you in the future to extend your company services. Make sure that the company is giving future additional services.
Cost and Quality
When it comes to handling a project, you need to set a budget and not compromise on quality. Ensure that you may not get fooled by a company giving less prices.
Website Check
Checking the company website getting an idea of functionality and services. Most companies promise to cover all web development services so the website will let you know.
Maintenance and Support
This is a fact that every website needs to be maintained with good support. And it should give proper and reliable support with fast actions.
Latest Design Trends
As the design trends keep on updating with the new ones. A company needs to give back to its clients as well. Being aware of the latest styles, advanced slides and parallax is needed.
Conclusion
So by the end of this article, you might have understood the objective behind it. Finding the best Web Design and Development in Nagpur can be found in this content. As we have spread some common aspects of web design companies and their services. Also, we have come up with the most vital factors to check while going for a company. You just need to figure out the best criteria for your business while launching a company. And, a website will surely step up your business insights and ethics. And Vowel Web company has some trusted features that will suit your taste. Do check the page to know more about it. As this is one of the finest and most trusted web design and development company in Nagpur.